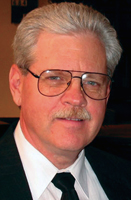 Dennis Smith
Dennis Smith has been studying the biblical teachings and living by the principles found in this devotional for more than a decade. He is a pastor and the author of several other books.
Arya

Very inspiring and rich

I have been studying individually as well as with my Church saints on Friday vespers in preparation for Sabbath as a devotional.
We are richly blessed and it became another means to study our bible even more. God bless Dennis Smith for his ministry. I recommend this Prayer and Devotional to any Christian as well as non.