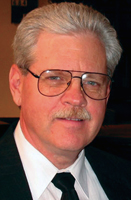 Dennis Smith
Dennis Smith has been studying the biblical teachings and living by the principles found in this devotional for more than a decade. He is a pastor and the author of several other books.
Davolysmom

40 Days of Prayer series

I have several of the books from this series. Books 1-4, and 40 Days: Prayer and Devotions to prepare for the Second Coming. I think we all have different ways of connecting with other people who we seek to share Jesus with, for me prayer is an opener, a lot of different Christian denominations including non-denominations, even non-Christian religions, believe in praying and prayer. For me personally prayer is a blessing and I couldn't imagine not being able to talk to Jesus. When I cannot talk to another human being, I can always go to Jesus, knowing that the answer I get will always be the truth and just what I need to hear and just at the right time. I just bought book 4 (40 Days: Prayers and Devotions on Earth's Final Events), yesterday. I am always looking for ways to better my prayer life. I would recommend this series to anyone else, who is looking to have a closer walk with God in their prayer life.
Heather

Amazing!

My fiance and I worked through this workbook together and experienced amazing changes in both our lives. Never before had I ever felt so close to Jesus. It would also make a great book to work with a group or alone. We heard about this book from other members at church as they too had amazing experiences as they worked through the book. Recommended HIGHLY! God Bless.