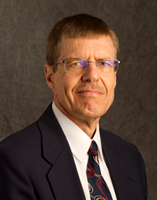 Jerry Allen Moon
Jerry Moon, PhD, served for many years as chair of the Church History Department in the seminary at Andrews University and editor of Andrews University Seminary Studies. He coedited The Ellen G. White Encyclopedia, His dissertation, "W. C. White and Ellen G. White: The Relationship between the Prophet and Her Son," was published by Andrews University Press in 1993.
Denis Fortin
Denis Fortin served as dean of the Seventh-day Adventist Theological Seminary from 2006 to 2013, where he currently is a professor of theology. He is an expert on Ellen White's life and work and since 1995 has shared with Jerry Moon the teaching of an influential course on issues in Ellen White studies. His previous books include Adventism in Quebec: The Dynamic of Rural Church Growth, 1830-1910. Denis and his wife, Kristine Knutson, reside in Berrien Springs, Michigan, where they raised their three children.
Karl

Good Elementary Resource

Many of us have been looking for this book for over ten years. I was and am very excited to have my copy. It will prove very useful as a quick and ready reference to a number of topics and issues. The articles read well and are written for a wide and general audience. This is a good place for many new to Adventist Studies to start.
I was surprised to find no mention of the groundbreaking 1982 Prophetic Guidance Workshop where the historic Ellen White was restored through a number of papers presented, totaling some 941 pages. One of the editors, Professor Moon, recognized the oversight, but will consider it for future editions.